Materials and Distribution

Hillcor's history began as a plastics distribution center. Today we are one of the most complete sources for plastics in Southern California, stocking over 3,000 items in our warehouse.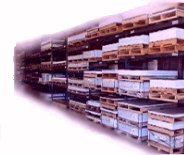 This provides you the important benefit of immediate delivery of materials from our inventory.
In addition, our close association with manufacturers gives you the best possible lead time on materials that do have to be special ordered.
Hillcor's commitment is to provide the materials you need, when you need them, with the most competitive pricing in the industry.





Contact us for more info